64. Colophon of item 63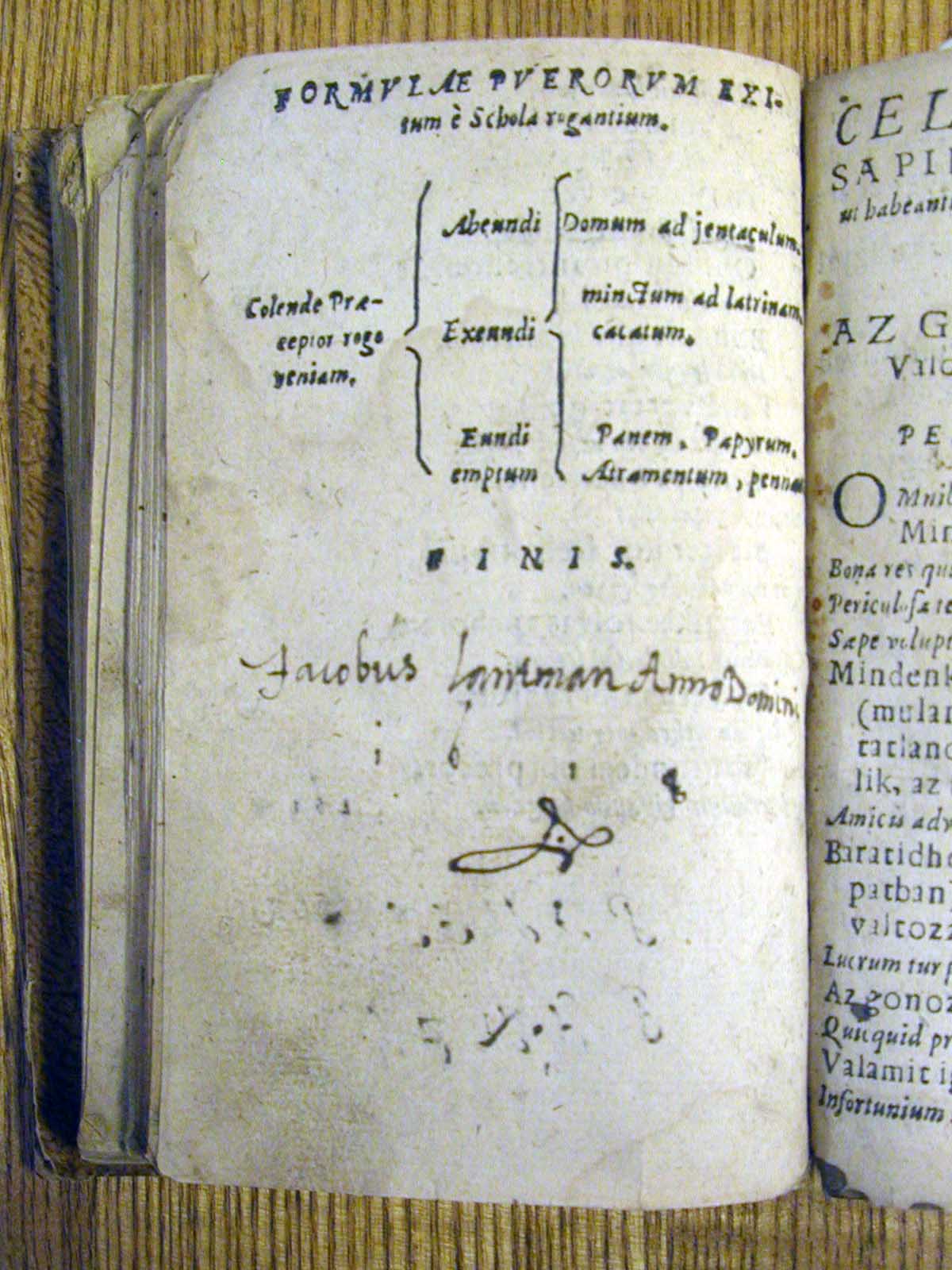 The images are the title page and colophon, respectively, of Sebaldus Heyden's Formulae puerilium colloquiorum Latino-Ungaricorum, Debrecen: P. Lipcsei, 1596. He was an enthusiastic participant in the Reformation (of the Lutheran persuasion). Born around 1498 in Nurnberg, he was a teacher and rector of St. Sebald's church. The present work was first published in 1527 and is significant in the development of the Hungarian language. It contains colloquial phrases for children in parallel Latin, German, Hungarian and Polish. See Salgó Ágnes, "Adalékok Sebald Heyden munkásságához és Thordai János Epiktétosz forditásához," Magyar Könyvszemle 116(2000) No. 3.

Nizhni Novgorod [0450a].